Wall Spike
Wall Spikes are a simple yet effective method of enhancing the security of an existing wall or security fence. The wall spikes are easy to install and come in a variety of coatings or finishes.
Wall spikes is called razor spikes in someplace, and it is similar to cactus in shape - having sharp spikes on their body. It can be divided into two types - wall spike maxi type( shown as the first row pictures) and wall spike middle type (shown as the second row pictures).
Materials: hot dipped galvanized, stainless steel, PVC coated plates.
Features: weather resistant and extremely durable.

Barb length: 64mm and 100mm
Barb Thickness: 1mm-2mm

Wall spike strips length: 500mm - 2000mm

The length can be made according to customer's requirements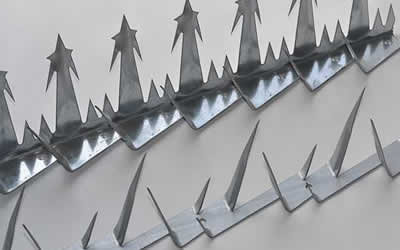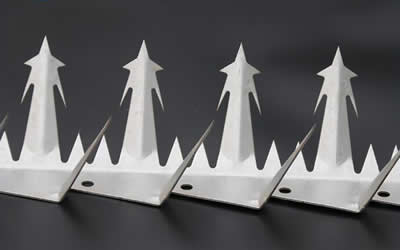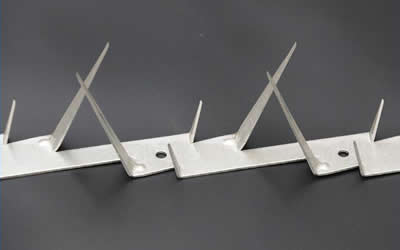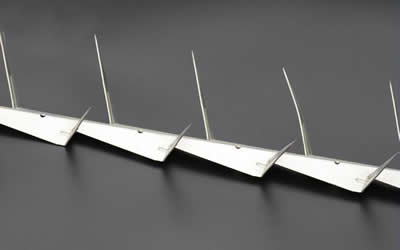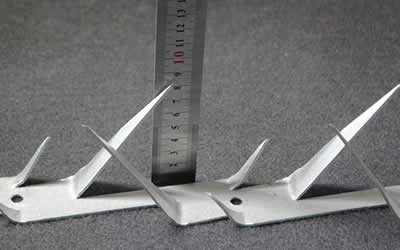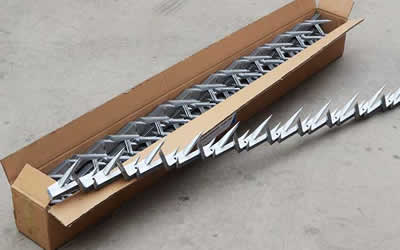 Taking the form of purpose-made strips of sharp- shaped spikes, wall spikes can be fitted to the tops of fences, walls, gates and other surfaces enhancing their security.
Wall spikes also can be used in the installation of domestic and commercial air conditioning systems. Wall spike strips installed on air conditioning can avoid bird set his nest on the air conditioning, which can affect the performance of air conditioning.